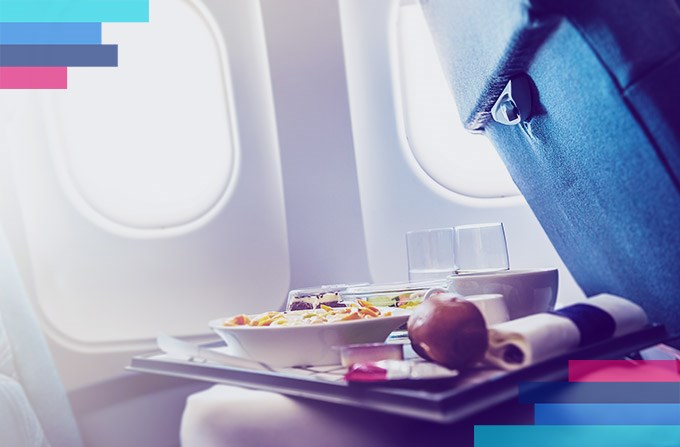 When you fly with a budget airline, meals and drinks are not included in the price. During the flight you can purchase food and beverages from the cabin crew. Traditional airlines usually serve snacks and meals free-of-charge. The type of meal depends on the route and the time the flight takes off – you can be served breakfast, a snack, lunch, dinner or supper. Meals are served with drinks: coffee, tea, and non-alcoholic beverages, and sometimes alcoholic beverages are available as well.
Special meals
Traditional airlines typically let passengers request special meals: vegetarian, gluten-free, kosher, for children, etc. Special meals need to be selected when you're booking the flight or declared at least 72 hours before scheduled take-off.
In business or first class, a special menu is usually available, which has been prepared by expert chefs with cuisine from all over the world. Typically, you are offered a choice of side dishes, main dishes, and desserts served on a ceramic table setting.
For more information about meals served on-board, take a look at our section with descriptions of various airlines.